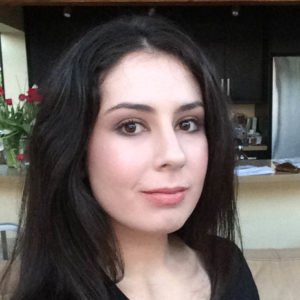 I am a metadata librarian currently working on a grant-funded project at Columbia University's Rare Book and Manuscript Library focused on creating a digital repository for the institutional records of the Carnegie Corporation of New York.
Prior to entering the information science field, I studied visual art and history as an undergraduate at Carnegie Mellon University in Pittsburgh. After pursuing a certificate in web design at the University of Texas at Arlington, I spent a number of years working as an image editor and web content manager for commercial printing companies and other retailers, with an eye towards ultimately finding a job in the art world. Due to my photo editing experience, I eventually came to manage the image archives of a veteran contemporary art gallery, McKee Gallery, from 2012 up until its closure in 2015.
Hoping to expand upon the archival experience I developed working at McKee Gallery, I began pursuing a Masters in Library and Information Science at Pratt Institute in early 2016. Over the course of my graduate studies, I continued to build experience in the arts through internships and temporary positions, including roles at the Rubin Museum of Art, artist/musician Laurie Anderson's studio archives, the archives of the Robert Rauschenberg Foundation, Sotheby's, and the MoMA Library. A 2016-17 fellowship at the Whitney Museum focused on exploring the publication of the museum's collection data as linked open data lead me to develop a passion for working with metadata, in particular, data normalization and crosswalking.
Although I have now shifted away from the arts towards the academic world, I am eager to continue to explore the potential for using metadata to enrich and connect cultural heritage materials across the web. Having learned about some of Andrew Carnegie's many philanthropic endeavors during my studies at Carnegie Mellon, I am thrilled to have the opportunity to get to work with the rich trove of archival materials found in the Carnegie Corporation Records, and to assist the Columbia University Libraries in sharing these resources with a wider audience.