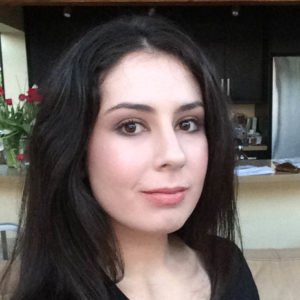 I am a recent graduate of the Masters of Library and Information Science program at Pratt Institute. My focus in library science has been broad, encompassing metadata librarianship, archival science, database design, and programming. I'm interested in exploring how digital technology can help to enrich art historical documentation and connect researchers to contextual resources from disparate repositories.
Prior to receiving my graduate degree, I studied Fine Art and History as an undergraduate at Carnegie Mellon University. After received my Bachelors Degree in 2009, I completed a Continuing Education Certificate in Web Design at the University of Texas at Arlington before moving to New York in 2010.
Over the past 7 years, I have worked in a wide variety of facets of the art world, including commercial galleries, museums, auction houses, and artists' studios and personal archives. I recently completed a Fellowship at the Whitney Museum focused on exploring the applicability of linked data in the context of art museums, and am hoping to continue to explore how digital technologies can make cultural heritage materials more accessible for both academic researchers and the general public.