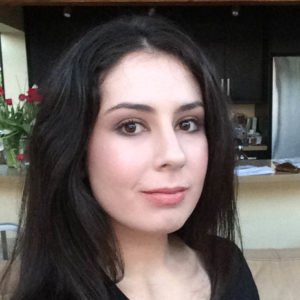 I am a soon-to-be graduate of the Masters of Library and Information Science program at Pratt Institute, with a background working in art galleries, museums, and archives. My focus in library science has been broad, encompassing metadata librarianship, archival science, database design, and programming. I'm interested in exploring how digital technology can help to enrich art historical documentation and connect researchers to contextual resources from disparate repositories.
As an undergraduate, I studied visual art and history in an interdisciplinary degree program at Carnegie Mellon University. After graduating in 2009, I spent a number of years working as an image editor and digital assets manager in a variety of industries before coming to manage the image archive at McKee Gallery, a veteran contemporary art gallery in Midtown, in 2012. My three years spent working at McKee Gallery lead me to develop a greater interest in art documentation and art archives. Following the retirement of the McKees and the closure of their gallery in 2015, I enrolled in the School of Information at Pratt, and have since continued to build on my experience working in museums, archives, and other cultural heritage institutions.
Over the past two years, I have had the opportunity to work as an intern in the Collections Department of the Rubin Museum, the studio archives of artist Laurie Anderson, and the archives of the Robert Rauschenberg Foundation. I am currently finishing a fellowship in the Research Resources Department of the Whitney Museum focused on exploring the implementation of linked open data in cultural heritage institutions, and am looking forward to beginning work on a data ingest and research-related project for Sotheby's Contemporary Art Department later this month.